NOVA BANDS ARE COMPATIBLE WITH ALL VERSIONS OF NOVA SMART WATCH & APPLE WATCH, INCLUDING SERIES Ultra, 8, 7, 6, SE, 5, 4, 3, 2 AND 1.
The Nova Cobra Stainless Steel Link Band is made with the same manufacturing methods that the Swiss watch industry has used for centuries. The band is carved from a solid 316L Stainless steel block, the surfaces are expertly hand polished by a master craftsman to give the band it's extra ordinary look.  Our vision of transforming the world's best technologies into something beyond the ordinary continues.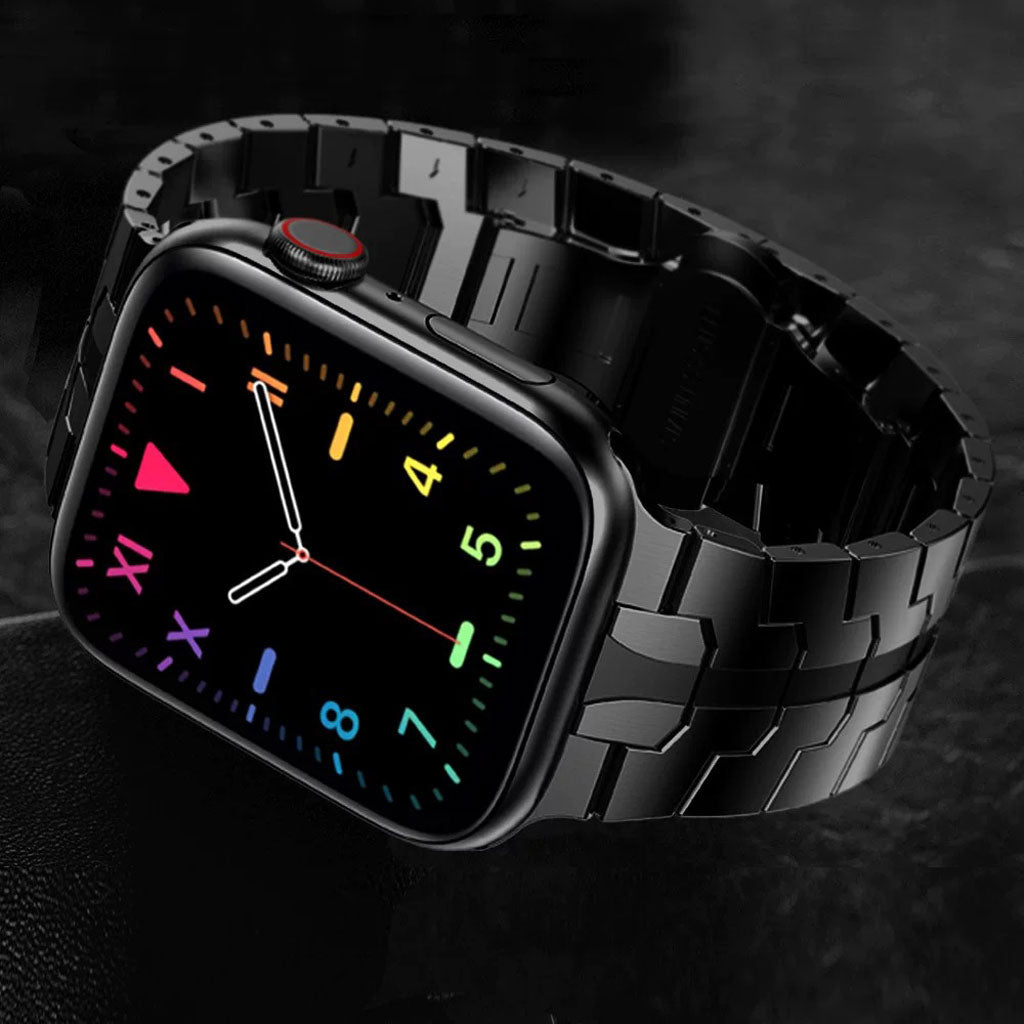 Band Sizes

The Nova Cobra Apple Watch Link Stainless Steel Band comes in one size because it fits most wrists and is easily adjustable.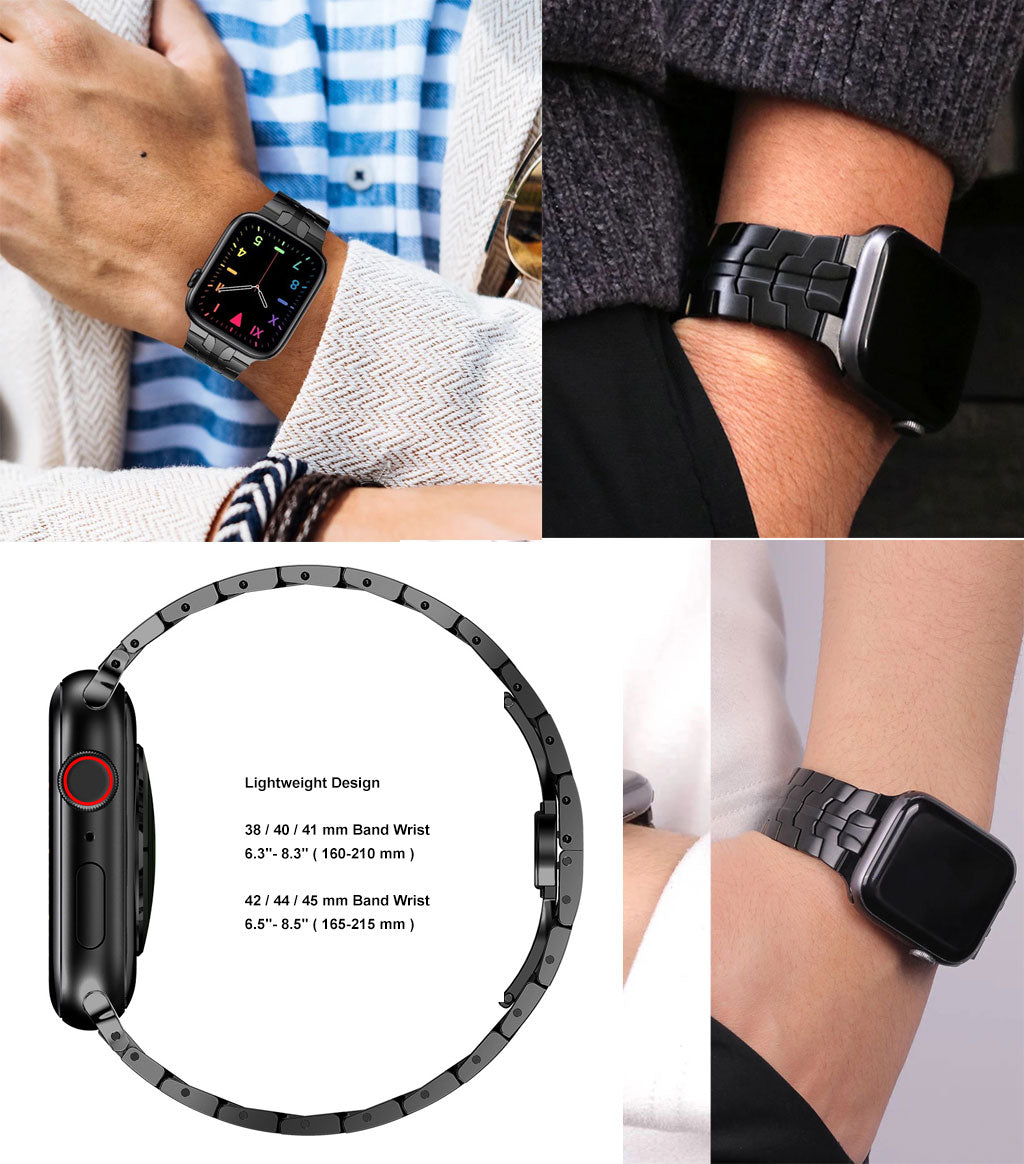 What's in the Box
Nova Cobra Stainless Steel Link Band
Adjustment Tool Kit
Tech Specs
Material: 316L Stainless Steel Alloy
Water Resistant: Will not affect the water-resistant of your watch