Looking for a Smart Watch that LOOKS like a real watch? Look no further than the Nova Royal Mariner Smart Watch

. Compatible with all major smart phone brands including iPhone & Android. Answer calls, receive text messages, take photos, listen to music, monitor your heart rate & more. Vibrations & ringtones inform you of incoming calls, messages, and social media notifications to make sure you're always in the loop!
Nova Royal Mariner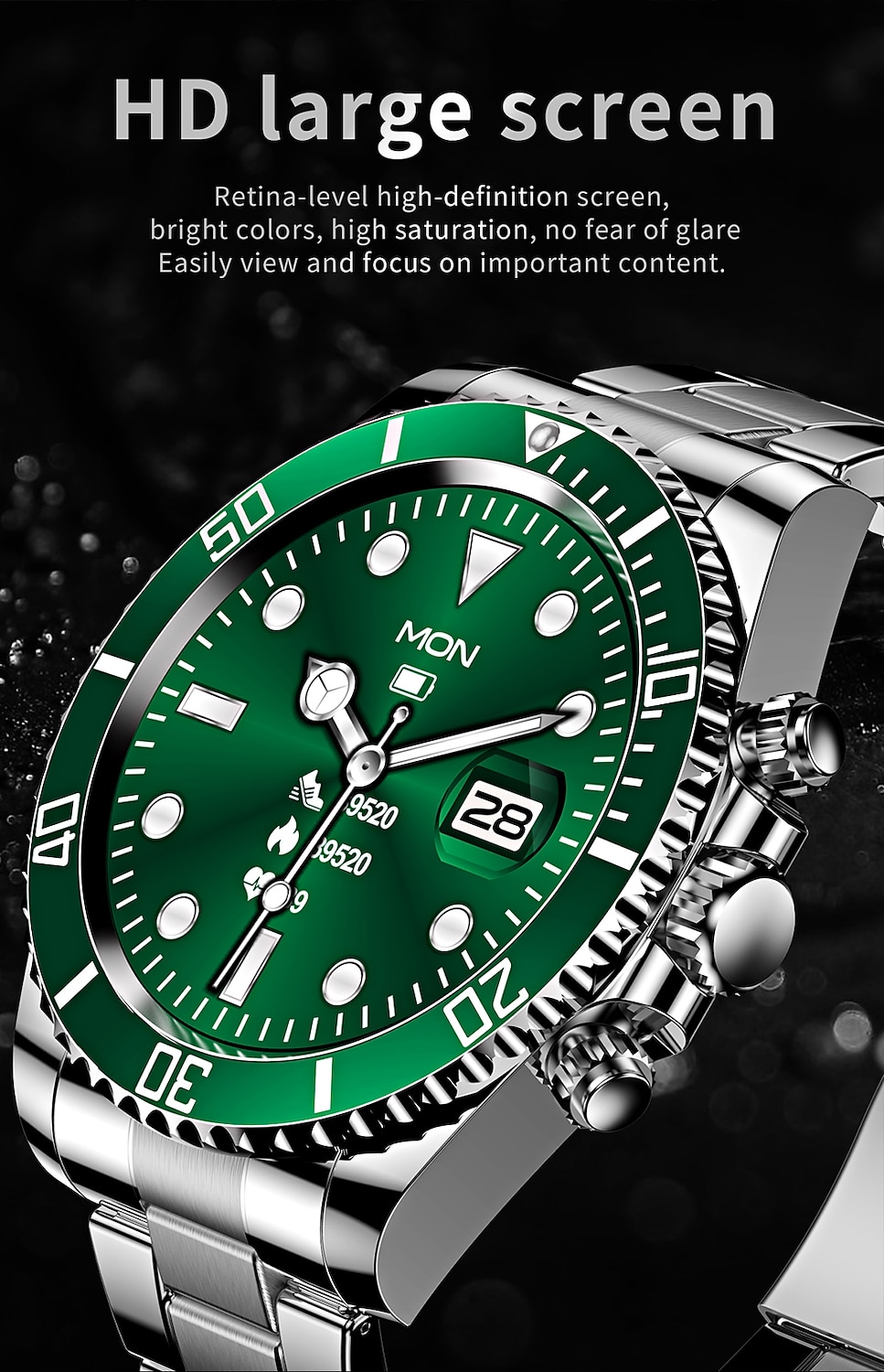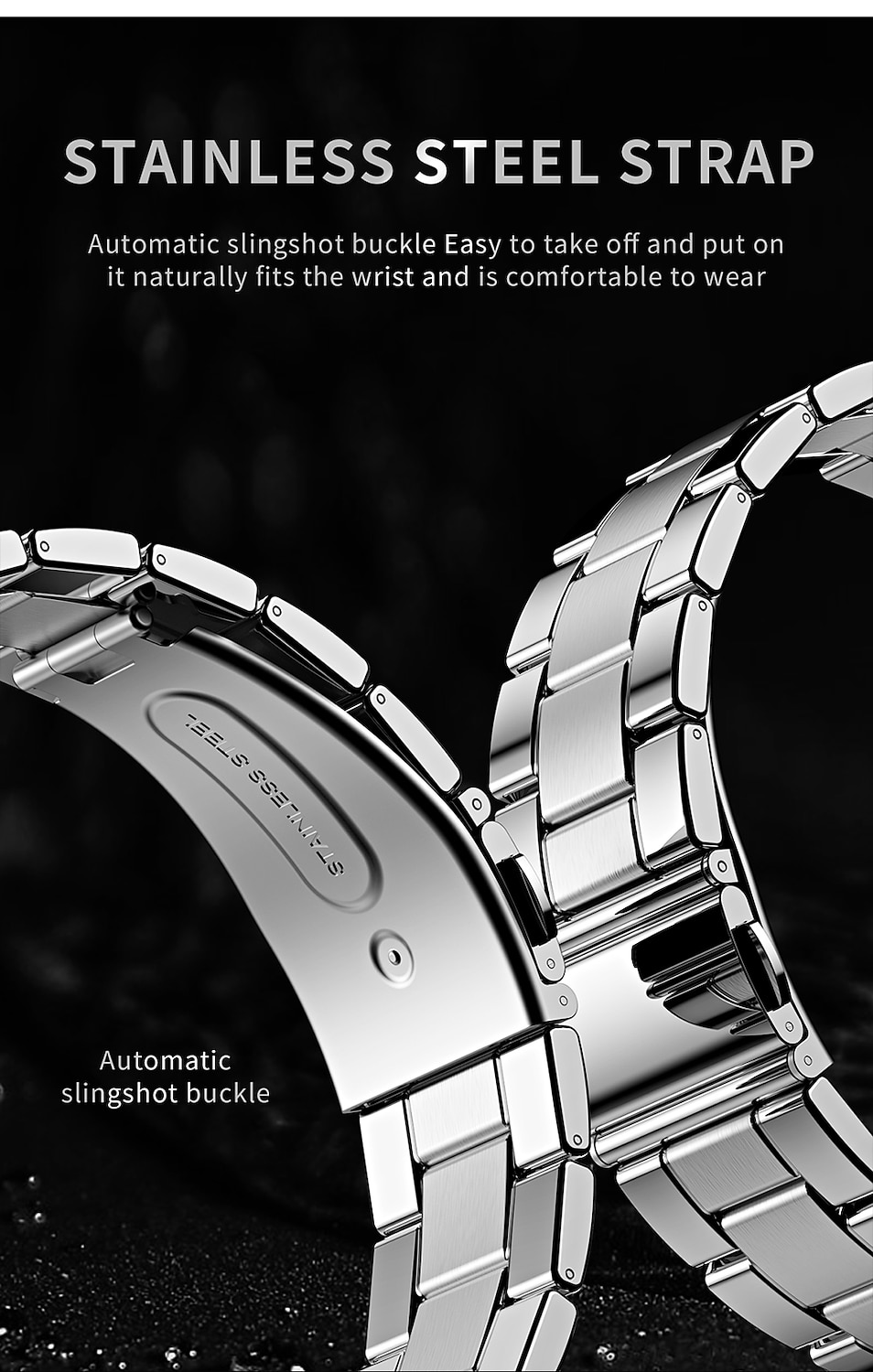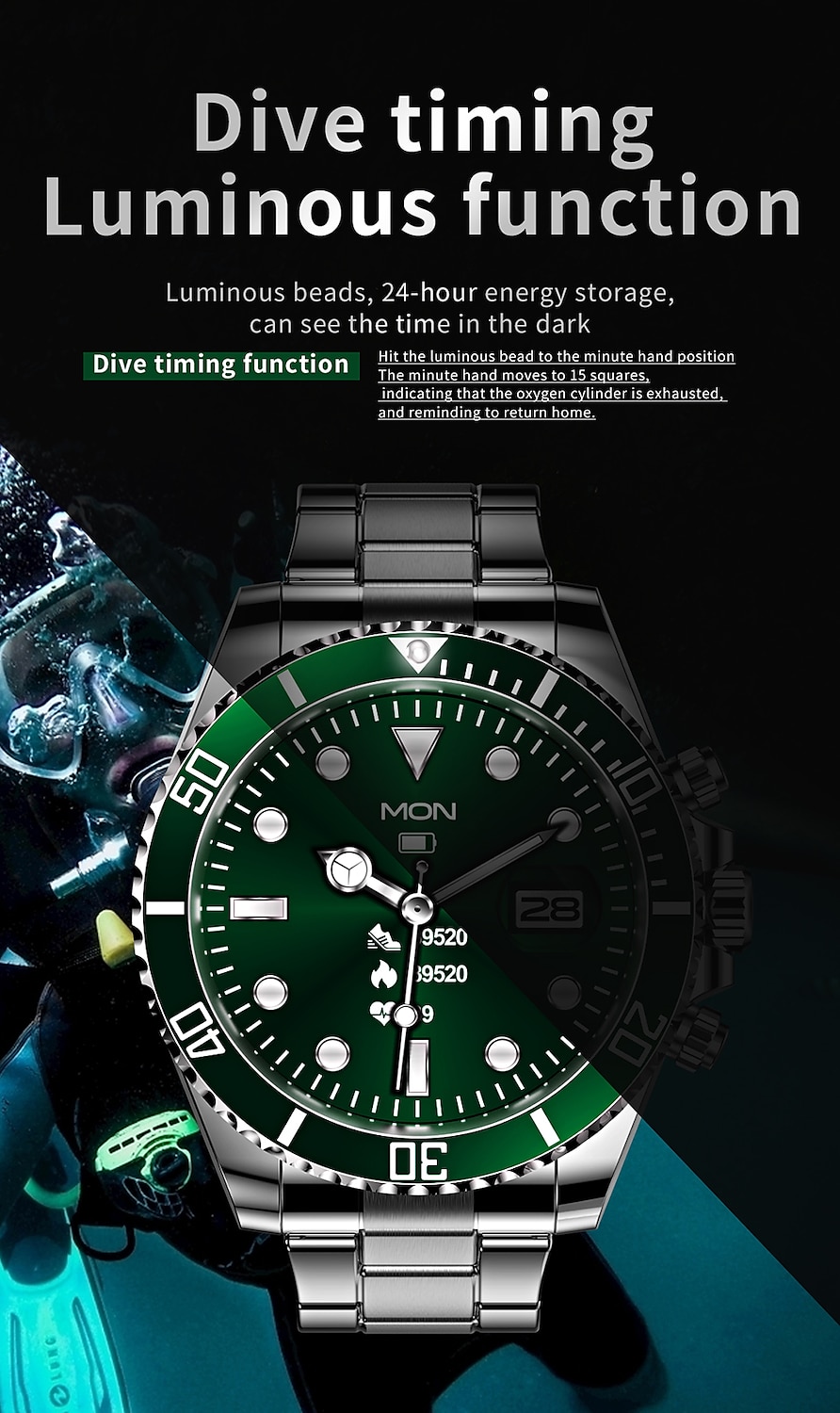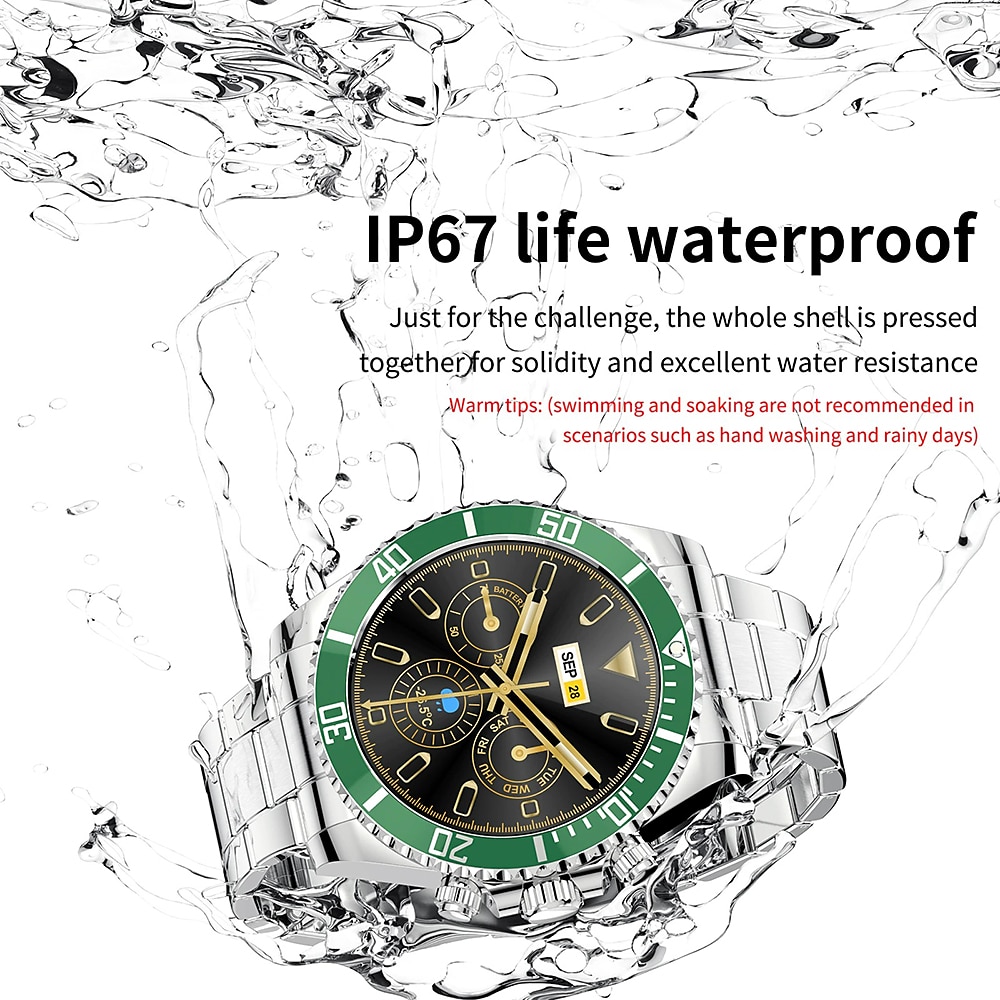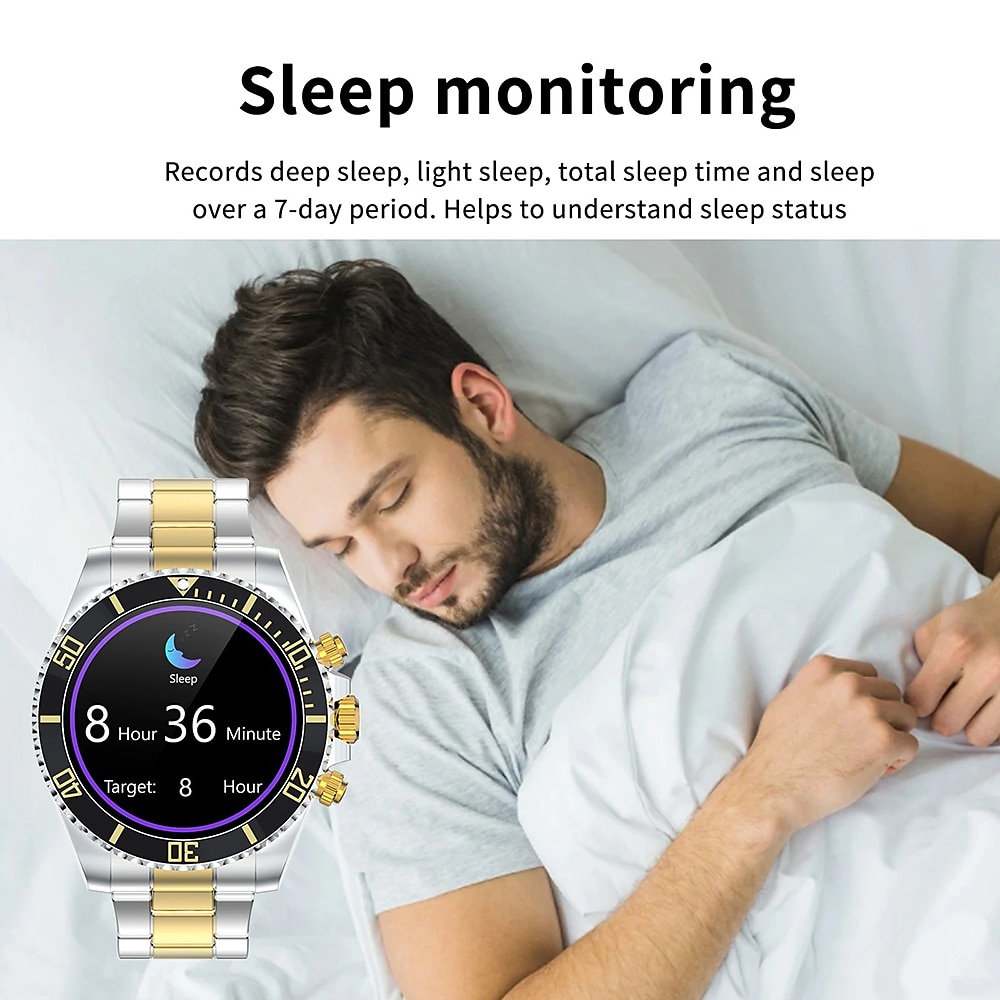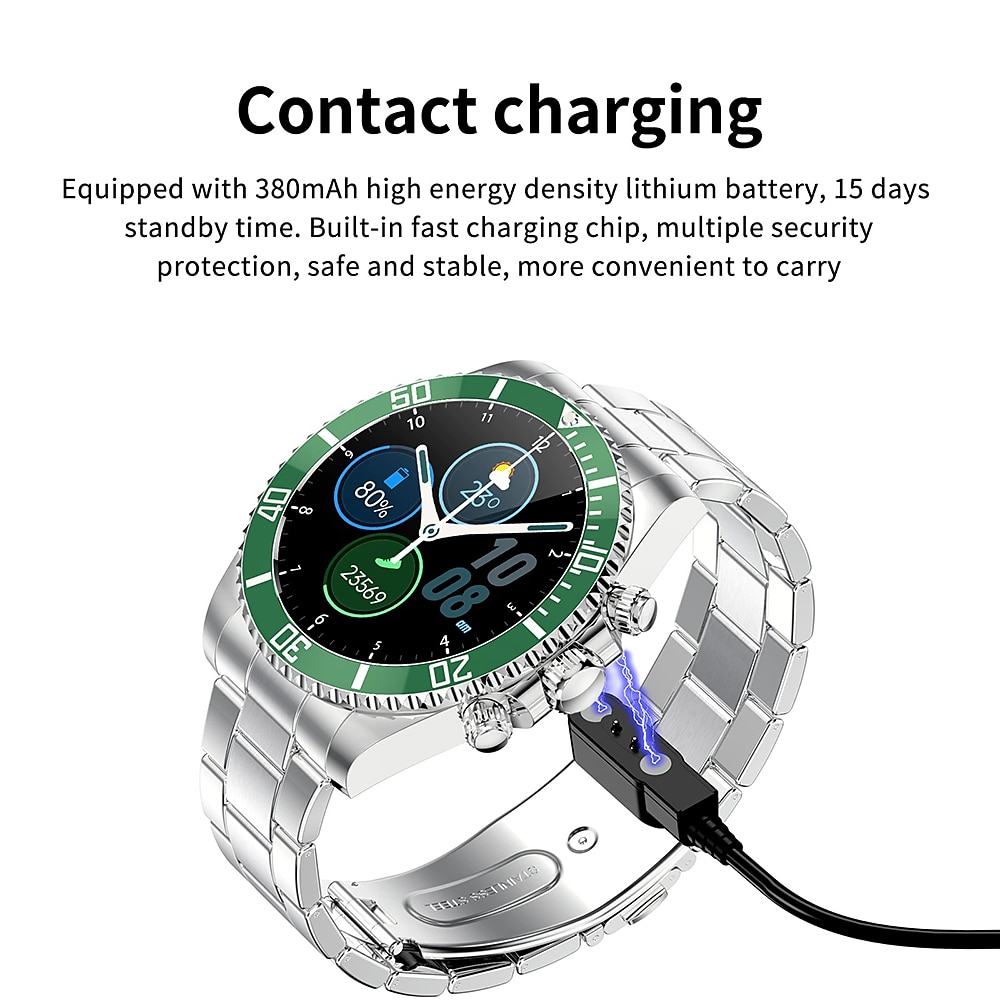 FAQ's
Is it compatible with my Phone?
Nova Royal Mariner Smart Watch is compatible with any Android device (Android 5.0 and up) as well as iPhone (iOS 8.0 and up).
Is the app Free?
The app that connects with this smartwatch is 100% Free and does not have any subscription. We believe you should be able to track your vitals for free and forever.  There are no subscriptions ever!
Will the band fit my wrist?
The band comes in one size because it fits most wrists and is easily adjustable.  The length of the band is 230mm.
Is it Waterproof?
Nova Royal Mariner Smart Watch is water resistant. That means that you don't have to worry about splashes of water when you wash your hands or go out in the rain. However, we recommend not showering or swimming with it.
How long does the battery last?
Nova Royal Mariner Smart Watch battery lasts for 2-5 days normal use and 10 days using the battery saver mode.
Can I make phone calls and receive texts?
You can make outgoing phone calls from your watch and also answer incoming phone calls.  You will be able to receive and read text messages but unfortunately at this time you will not be able to reply to them directly on the watch.
What is the Size of the Watch?
53mm * 46mm * 13mm
Band Size: 22mm
Nova Royal Mariner Features:
Built-in Speaker And Microphone

2 inch Touch Screen, Always-on Display

380mAh Battery, Wireless Charging

Customizable Watch Faces

Heart Rate And Blood Pressure Monitor

SPO2 Blood Oxygen Monitor

Body Temperature Thermometer

Voice Assistant, NFC

Atmospheric Barometer

Multi-Sport Modes, GPS Track

IP67 Waterproof